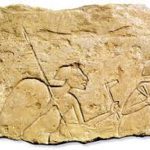 Even though humanity may have evolved over the last 10,000 years or so, we are still hunters and gatherers.   However, our hunting tools have changed…..for the better.   To find the best price for goods sold on the Internet,  new tools have popped up within the last decade that should be essential part of the consumer's hunting tool chest.   Best of all, these tools not only track prices but also assist consumers in tracking their own purchases.   Here are some useful "new" hunting tools to check out:
TrackIf   –  a website that will track and alert users if online goods drop in price, hit target prices, is back in stock or announces special offers like free shipping. Consumers can also use TrackIf to instantly see where any product is on sale across the web, and then view the price history to determine if it's the right time to buy.
Nifti –  This is essentially a price tracker but offers both a website and a browser bookmarklet that allows uses to  add products from around the web to a list of watched items.  If the price on that item ever drops, you're then alerted via email. In addition, Nifti's service can also generate historical price graphs.
Google Shopping –    Doesn't provide price tracking, but is excellent in finding competitive prices.
The Camelizer –  This is an extension for Google Chrome that lets users track prices at Amazon, Newegg, Best Buy and others.   It has received relatively high ratings among its users.
Slice –   This is a shopping assistant site that helps keep track of your spending history, alerting you if it discovers you're eligible for a price adjustment. Slice syncs to the user's Gmail account and automatically keeps a browseable database of your online purchases and emailed store receipts. If an item you've bought at one of the 23 retailers it tracks with price adjustment policies.  Not only does it track prices but it creates a cool way for you to track all of your purchases.
Pinterest –  More of a social media service than a price tracking site.   However, Pinterest users can create their your own Pinterest page full of "wish list" items, complete with pricing information. Once pinned, should any item added to the list decrease in price, Pinterest will send an email alert.  Unfortunately, most of the retailers associated with Pinterest are high-end;  so value deals are harder to come by.
https://www.sandiegocan.org/wp-content/uploads/2014/10/hunting-150x150.jpg
150
150
mshames
https://www.sandiegocan.org/wp-content/uploads/2018/07/Logo4-sm.png
mshames
2014-10-17 10:19:46
2014-10-17 10:19:46
Hunting Tools for the Best Online Prices