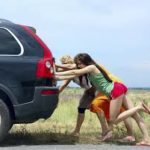 You need to know three letters:  TSB.   It stands for technical service bulletin and it could prove to be a crucially valuable tool in getting a chronic car problem accurately diagnosed and fixed.    Generally, access to TSBs are free.   More importantly, you don't have to wait for a recall to find out about car defects — the TSB will alert you to a problem before the recall notices.  If you are having a problem with your car that the service department can't quite fix,  you need to know about this tool, that used to be called "silent recalls".
The TSB is actually an advisory issued by a manufacturer for use by dealership service departments.  Each week, ­major automakers send Technical Service Bulletins (TSBs) to their dealership service departments describing fixes that can be made when patterns of possible cosmetic or mechanical problems emerge for particular makes, models and years of vehicles. For example,  GM issued its first TSB about the ignition-switch defect nine years ago, but it only came to light in 2013.    If there is a TSB that relates to the problem you are having, point this out to a mechanic. If the problem is not covered by your warranty, citing the TSB may help you negotiate a reduced charge to fix the problem or even a free fix. Also, citing the TSB might help the mechanic diagnose the problem, especially if it is difficult for the mechanic to replicate the problem.
How to Find a TSB
1.  Start with a search engine to help you find car websites and message boards.  Some vehicle enthusiast websites and forums post technical service bulletins, (even though it may be a copyright violation).  Online forums for car enthusiasts sometimes highlight problems with particular makes and models. You can use a search engine to track them down.
2.  You can also find free summaries of many technical service bulletins for a specific vehicle (along with details about safety investigations, complaints, and other information) by entering a vehicle's year, make, and model at SaferCar.gov. When you see the results, click on the "Service Bulletins" tab. You can order technical service bulletins from the website. Although the National Highway Traffic Safety Administration, which runs the website, charges research and copying fees, you shouldn't have to pay anything if you're ordering fewer than 100 bulletins, according to Consumer Reports.  However, delivery takes  four to six weeks because the copies are sent by mail.
3.  Then try your dealership.  If you have a relationship with someone at the shop, ask if he/she can show you TSBs relating to any problems with your vehicle.
4.  Some companies sell technical service bulletins. You can see a list of bulletins and other useful vehicle information by obtaining a subscription from ALLDATAdiy.com  ($26.95 annually for the first vehicle; $44.95 for five years) and Mitchell 1 DIY ($25.99 annually; $39.99 fours years). You can view sample bulletins by visiting the Mitchell 1 DIY sample vehicle demo.  The ALLDATA site offers a more attractive option for those who want continuing access to technical service bulletins – $26.95 buys you one year of access for a single vehicle to the ALLDATA DIY™  database, which in addition to the full text of model-specific TSBs, contains diagnosis and repair procedures with diagrams, maintenance schedules, etc. Additional vehicles will cost $16.95 each.
How to Use a TSB
Rather than approaching your dealer with a TSB bulletin, it is more effective to start with a complete description of your vehicle's particular problem – what are the exact symptoms, and when and where did/do they occur. If you provide a full description of the problem and demonstrates a history of regularly maintaining the vehicle and to treat the service department with respect, you are more likely to find resolution for your vehicle's problems.   If that doesn't work, then arrange a meeting with the service manager and discuss the matter (bring applicable service receipts and TSB). Usually, service managers will respond favorably to customers who ask, "Could you help me out?", rather than an accusatory approach.    Armed with a TSB and well-documented car symptoms, the likelihood is that you'll be successful in getting a final fix to your vexing car problem.
https://www.sandiegocan.org/wp-content/uploads/2014/07/carrepair-150x150.jpg
150
150
mshames
https://www.sandiegocan.org/wp-content/uploads/2018/07/Logo4-sm.png
mshames
2014-07-28 10:49:21
2014-07-28 10:49:21
Insider's Trick to Getting Your Car Problems Properly Diagnosed