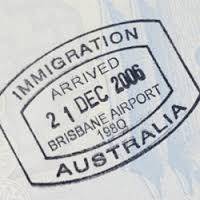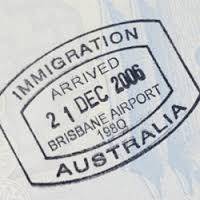 Australia – a lovely country.  Wonderful people.   Very cool animals.   Fascinating geography, along with some of the best tropical rainforests in the world.  But there are a few dodgy migration agents and one couple happened to come across one.   Ferreting out a good migration agent is not a simple task, so read on if you are searching for a competent agent — or want to avoid a particularly unsavory one!
There are a lot of migration agents in Australia and only a few of them specialize in specific job sectors.   As a result, many of them are generalists who know a lot about the migration process but not so much about the unique nature of some of the professions.   But the immigration rules for Australia (like the U.S.) are exceedingly complicated and attempting to navigate the migration process without an agent is a daunting and ill-advised task.   So consider this cautionary tale;  our correspondent met with four of agents and three of the four were top-notch:  honest and competent.  The three competent ones advised them that the particular type of visa that they were seeking would not likely be available to them.    The one bad apple was a particularly bad one.   His name is Miklos Rakos and proports to operate Star Migration Pty Ltd based in Brisbane.   He had allied himself with the very excellent BobinOz web site.   Bob has a lot of good information on his site, but his referral to Rakos was a serious misstep, which Bob has apparently corrected in that he no longer recommends Rakos to his readers.   Good on ya, Bob.   Now, Mr. Rakos is using a referral web site called 2GRecruitment.   You'll want to think twice about relying upon any information from 2G Recruitment.   Here are some of the suggestions that we offer to help avoid scoundrels like Rakos.
Miklos Rakos gave this couple particularly bad advice about visa eligibility and, when confronted with his errors, rather than admit the problems and attempt to remedy them, he started lying and covering his tracks. Fortunately, they acted promptly to cut their ties with him.    All of the nasty details are contained in this complaint that was filed with MARA  (the Australian regulatory body that oversees migration agents).   This agency subsequently found that Mr. Rakos had made a number of unprofessional errors and ordered Rakos to refund his fees.   But, alas, there's a catch;  MARA has no authority to compel refunds.   However, it can revoke Rakos' license.   If other consumers lodge similar complaints against Rakos, license revocation is a distinct possiblity.    For those more interested in lessons learned, here are a few:
Communicate in Writing.   Like most agents, Rakos appears to be friendly and responsive.   The couple communicated almost exclusively via email with him (and other agents) so that they could document both what they sought from him and what he provided.   This documentation turned out to be critical in their effort to secure a refund, but it is also essential in ensuring that you are get clear and useful information.
Try to Find a Specialist.    If you are seeking a visa for a unique or licensed profession, best to secure the services of an agent who has some first-hand experience in dealing with that profession.
Do a Background Check.    Check out the MARA website for any disciplinary actions taken against an agent that you are considering.    Don't use an agent who has been sanctioned by the oversight authority.    Also, do a Google search to determine whether that agent has generated online complaints, such as this webpage.
Consult Numerous Agents.   This couple did the right thing;  they spoke to a number of agents.   But they waited until after they'd hired Rakos before doing those consults.   Better to interview a number of agents before deciding upon one.    Reliance upon referrals by a friend or testimonials offered by the agent may not be a prudent strategy given the complexity of each individual migration application.
https://www.sandiegocan.org/wp-content/uploads/2013/12/immigration-150.jpg
150
150
mshames
https://www.sandiegocan.org/wp-content/uploads/2018/07/Logo4-sm.png
mshames
2014-07-10 04:28:33
2014-07-10 04:28:33
Australian Migration Agent Admonitions