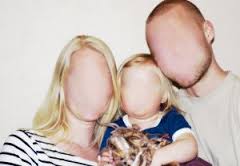 The big news that rocked the Internet on May 13 came from the European Court of Justice which ruled that Netizens had the "right to be forgotten."   The Court ordered Google to give people the ability to remove their names from the Google-giant database.   At the time,  Google (and many other on-line companies) protested.   Yet, two weeks later,  Google quietly announced a form by which individuals can make their 'right to be forgotten' requests online.   It was an impressive move by Google, which had been expected to immediately appeal the decision.    But, there are some big BUTS.
BUT ONE:  This form is only applicable to people who live in European Union nations.    If you live anywhere else in the world, you don't yet have a right to be forgotten.   However, you may be able to achieve the same protection through a lesser-known free Google service.  (But see BUT FIVE)
BUT TWO:   Google is only agreeing to consider the requests.   It claims that it will assess each individual request and attempt to balance the privacy rights of the individual with the public's right to know and distribute information.   Google says it will consider whether the results include outdated information about a person, as well as whether there is a public interest in the information, such as in cases of professional malpractice, criminal convictions and the public conduct of officials.
BUT THREE:   This form is a test, by Google, that may well be used to demonstrate the infeasibility of the Court's decision.    Google and others may point to this experiment as the reason why a "right to be forgotten" just won't work.
BUT FOUR:   There doesn't appear to be much interest amongst U.S. policymakers to mandate this "right".   Europeans view privacy differently than Americans;  they also harbor deep mistrust of American technology, a distrust that was magnified by the revelations about the United States government's mass surveillance practices.
BUT FIVE:  This isn't as groundbreaking a moment as it might seem.   For years, Google has offered a functionality that allowed you to request removal of URL links from its search engine data base.   Google's "content removal" offering was voluntary.   The European Court made it mandatory.   For Netizens living outside of Europe, this content removal link may be a way of exercising the same right.
https://www.sandiegocan.org/wp-content/uploads/2014/05/forgotten-150x150.jpg
150
150
mshames
https://www.sandiegocan.org/wp-content/uploads/2018/07/Logo4-sm.png
mshames
2014-05-30 05:44:11
2014-05-30 05:44:11
The Right to Be Forgotten By Google; Now Official in Europe but Possible in the U.S.