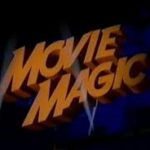 Watch a film, save a relationship?   Seems like a dodgy premise, on the surface,  but there may be something to it.   In actuality, movies about relationships can stimulate conversations between couples who are exploring ways of improving their connection.   A good  provocative movie about couples working through their differences may be just as thought-provoking as a self-help book.   It's no big secret that good communication is one of the major cornerstones of any relationship:  marriage, friendship, family, professional etc.   Anything that sparks an introspective chat is likely to strengthen communication quality.
The Department of Clinical & Social Sciences at University of Rochester have taken this observation one step further.    They have compiled a list of 100 movies that depict couples' relationships any of which could activate useful conversations among couples.    And wouldn't you know that some of the movies are really quite good.    Days of Wine & Roses will spark conversation about substance abuse.  On Golden Pond goes right to the heart of aging together.   The Devil's Advocate spins a cautionary tale about professionally ambitious couples (and perhaps why not to marry lawyers).    Indecent Proposal proposes a revisit to defining fidelity.   The Before Midnight/Before Sunset/Before Sunrise Linklater-directed trilogy of movies is among the best relationship movies ever made.     The University has even compiled a set of discussion questions to guide the after-movie conversation.
Now here's the real interesting catch:  it may even save you money. The $50 bucks or so that you spend on two such movies each year may help ward off the $250 per hour marriage therapists.   Not a bad economic proposition.   It is an even better proposition if you watch those movies through a low-cost streaming video provider like Netflix or Amazon Prime.  (many of the movies on the University's list can be found on streaming media)   So, catch a movie, save a marriage?    It might suffer from overstatement, but as a relationship tune-up, there is a lot of sense behind couples going to relationship-oriented films on a periodic basis, followed by a good conversation.
https://www.sandiegocan.org/wp-content/uploads/2014/04/moviemagic-150x150.jpg
150
150
mshames
https://www.sandiegocan.org/wp-content/uploads/2018/07/Logo4-sm.png
mshames
2014-04-18 08:21:30
2014-04-18 08:21:30
Movie Magic Mends Misfiring Marriages?