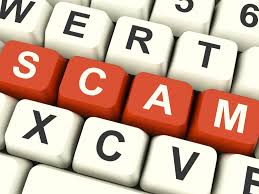 Empower Network offers a system by which members can make money by using a viral blogging platform — like WordPress — except that you have to pay.   In fact, they offer 100% commissions on all sales that you make.   How does that work?  Well, it really doesn't.  That's why it is one of the most controversial Internet offerings of the last few years. It sucks people into making monthly $25 payments in the hopes that they can scam others…..without fully understanding the scam. In fact, they only get the 100% commissions for a small portion of the sales they make. They don't get these lucrative commissions for the 2nd, 4th and 6th sales.
Not surprisingly, Empower Network has generated a host of condemnatory websites.   The words used to describe this particular offering include: scam, ripoff, scandal, pyramid scheme, MLM. Just check out this sampling of websites warning against the Empower Network; many of them are written by former members:
http://empowernetworkscam.net/
http://www.christene-marketing.com/2013/03/empower-network-scam-review.html
http://waystoavoidscamsonline.com/the-empower-network-ripoff-dont-buy-into-the-hype
http://www.glancingweb.com/1281/empowered-to-expose-the-empower-network-fraud
http://lissowerbutts.com/empower-network-scam-or-legit/
Their conclusion:   Empower Network is worse than a pyramid scheme.    It's a scam.   Even the BBB, which rarely attacks businesses, has placed an alert on the Empower Network.   An in-depth analysis of how Empower Network disserves its customers is fully laid out at Ana Hoffman's blog Traffic Generation Cafe.
We'll cut to the chase. If you are considering becoming a member of Empower Network………..DON'T!    If you know anyone pitching the Empower Network to you, send them to these websites.  If you ever come across anything having to do with the Empower Network,  turn the other way and RUN.  This is one of those companies that signifies the worst of what the Internet has to offer. Avoid it and anyone trying to sell it to you. Enough said.
https://www.sandiegocan.org/wp-content/uploads/2015/03/scam-1.jpg
150
155
mshames
https://www.sandiegocan.org/wp-content/uploads/2018/07/Logo4-sm.png
mshames
2014-04-12 22:36:03
2014-04-12 22:36:03
ALERT: Empower Network Will Devour Your Hard Work