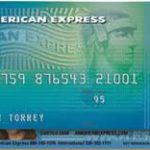 We received an email the other day.  It read:   "We're writing to confirm your request for a replacement card on your account. Your card replacement has been processed."    But here's the thing:  we didn't ask for a replacement card. In fact, we didn't want my card replaced.  Instead,this "replacement"  followed a call from American Express' Fraud Department.  They sent us a Fraud Protection Alert indicating that charges had been made on my American Express card that we may not have authorized.   We called back and told them that the charges were unauthorized and they cancelled the card, licketly-split.  A $919 charge to Walmart.com had been made that day and we hadn't any part of it.   In fact, we'd never purchased anything ever from Walmart.com.   We'd be hacked!  We'd been compromised.  We'd been violated, in a credit card kinda way!
Here's the thing.   This is the third time we'd been hacked in less than a year and the second time I'd been hacked in just 1 month.   In one year, our card number had been "stolen" and my card "replaced" by those intrepid American Express investigators.    Now here's the thing again:  we rarely use my AmEx card.   It is one of those Costco Amex cards and we only use it for Costco and Amazon purchases.    So how did it get stolen three times in one year?
The truth is that we have no idea.   Our concern is that it isn't us, at all.   American Express is supposed to be protecting this card and, from what I can tell, they certainly are good at detecting fraudulent purchases.   But their ability to protect the card information against fraudulent purchases seems to be less impressive.   This is now the third time in one year that we have to create a new account with new numbers and a new Costco membership number.
The question that we (and others)  want to know is what's going on here?  Is it that American Express can't protect its cardholder data?   Is it us or is it American Express?    So many questions, so few answers.   Let us know if you've been a frequent victim of American Express fraud.   Is it us or is it American Express or is it Costco or is it Amazon that is failing to protect our card numbers?   All we know is that of my many credit cards, this is the only one that seems to have difficulty keeping its virtual pants on.    What's going on?
https://www.sandiegocan.org/wp-content/uploads/2013/11/AmExCard-150x150.jpg
150
150
mshames
https://www.sandiegocan.org/wp-content/uploads/2018/07/Logo4-sm.png
mshames
2013-11-04 22:04:25
2013-11-04 22:04:25
American Express Fraud Cancellation Fraud