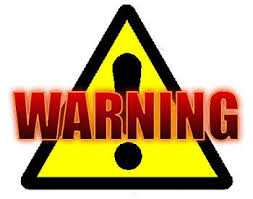 CarFax and Autocheck are among the two best known car-history databases.   These companies are the auto-equivalent of credit report companies.   One of their reports are like a credit report for vehicles; the information comes from a variety of sources and sometimes, just as with credit reports, erroneous information gets into the record.     However, they rely most heavily the Federal Car-History Database: NMVTIS and similar state-run databases.
This web site is a valuable consumer tool but it isn't perfect.   And the commercial data bases that rely upon the NMVTIS is similarly flawed.     Use it if you're buying a used car. But check out the "disclaimer" section on the website…it is not a substitute for an independent vehicle inspection.   Unfortunately, not all U.S. states participate fully in the NMVTIS, so it's possible that some of a car's title history may be missing. The NMVTIS website also mentions that you can inquire with a state's Department of Motor Vehicles to request a State Vehicle Record.
Still, the media have found numerous examples of problems with the car history databases, including CarFax.   Used car dealers often offer a free vehicle inspection report as proof that the car is clean.   The problem:  sometimes the reports are wrong.     Some consumers have complained that they purchased a vehicle with a clean report, only to find that the car had suffered major damage that was not included in the report. That's understandable if there was no insurance claim or police accident report.      The car can be taken to a private repair facility and no repair information is reported.
Vehicle history reports also draw data from other sources, including insurance companies, auto repair service shops, and police traffic accident reports. But not all relevant data is captured. If a car is repaired without resorting (or reporting) to insurance, whoever repaired it may not report to Carfax or its competitors. Repairs may never have been made at all,  yet aren't obvious except to the trained eye. The bottom line:  there are a lot of damaged cars that still will go under the car database radar.
Even worse,  sometimes the used car dealers exploit the holes in the car databases.  The unscrupulous dealers get a list of the cars that are damaged cars being sold ahead of time. They check Carfax, find all the ones that don't have accidents reported by Carfax and buy those cars, knowing they are frame damaged or badly damaged,
Now for even more controversy:   the car dealers don't like CarFax either. Recently, more than 100 dealers filed a federal antitrust complaint against CarFax.    The database company charges smaller car dealers $10,000 per year and tens of thousands of dollars more for larger companies, the plaintiffs say, according to Courthouse News Service.  Maxon Hyundai Mazda, the lead plaintiff, says CarFax monopolizes the market for vehicle history reports through a series of exclusivity agreements with major players in the auto industry.  The dealers say that through those exclusivity agreements, Carfax has tied up the vehicle history reports (VHRs) required for 37 of 40 certified pre-owned sales programs, as well as every used car listing on Autotrader.com and Car.com.  To add insult to injury,  the dealers claim the CarFax reports are less accurate than some other competing database reports.
Our advice:  Carfax may reveal red flags that Autocheck doesn't, and vice versa. If a dealer won't provide reports from both leading services, take the one offered and run your own report on the other. It's easy and relatively inexpensive.
Our even more pressing advice: While car-history reports are useful,  the key to a successful used car purchase is using an independent mobile mechanic inspection.   Vehicle history reports should be no more than an intermediate step between a test drive and a mechanic's inspection.   In every state, you can find a reputable mechanic who will inspect a prospective purchase for $100-$150 and give you their expert opinion about the history of the car.    They can quickly inspect the door jambs, body seams and undercarriage of a car to determine if there has been any repairs preformed. They can also determine the mechanical condition of a car. If there are still questions , don't hesitate to get a second opinion.    I would never buy a used car without an independent assessment.   It is probably the best-priced insurance you'll ever buy!
https://www.sandiegocan.org/wp-content/uploads/2014/04/warning-150x150.jpg
150
150
mshames
https://www.sandiegocan.org/wp-content/uploads/2018/07/Logo4-sm.png
mshames
2013-03-23 10:13:31
2013-03-23 10:13:31
Missed Facts from CarFax